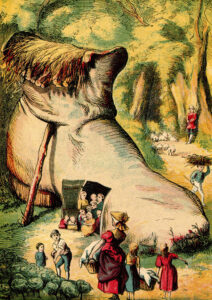 It's Mother's Day here in the States, the lovely day each spring when we honor our mothers: those we were given, and those we have chosen, and indeed all the mothers in our lives. It's been a long time since we've delved into the history of Mother's Day here on the blog, but it's a rather fascinating tale. The celebration is not a terribly old one, as holidays go. It was 1914 –– one hundred nine years ago –– when President Woodrow Wilson designated the Second Sunday of May as Mother's Day. Behind Woodrow Wilson's action was Anna Jarvis, a West Virginia woman whose life, as it turns out, was consumed by Mother's Day. Anna Jarvis championed the establishment and recognition of the holiday with great passion. But once the day was out of the box, as it were, it took on a life of its own. By 1920, Mother's Day was already far too commercial for Anna, and she spent the rest of her life militantly fighting that commercialism. It became a lifelong obsession, in fact.
Mother's Day has its roots in the 1850s when Jarvis's mother, Ann Reeves Jarvis, organized women's groups to deal with local community issues like disease and sanitation. When the Civil War began, the groups turned their attention to caring for injured soldiers on both sides, Union and Confederate. Anna Reeves Jarvis called these groups Mother's Day Work Clubs. It was her hope that a Memorial Mother's Day be established in the country to honor the many important roles that mothers play in their communities. After Ann's passing in 1905, her daughter Anna picked up that torch. She sought to memorialize her mother with the idea that each person would honor their own mother, too, in a special Mother's Day observance. She did this in Philadelphia on May 10, 1908. She was living there in Philadelphia, but Mother's Day was also observed that year at a little church in Grafton, West Virginia, where Anna was raised, that same day. Anna began making the observance of Mother's Day her life's work, and she was a great success at it. It took only six years more before Mother's Day was being celebrated nationally.
But Anna soon came to despise her creation. Florists, candy shops, and a burgeoning greeting card industry were all quick to jump on the Mother's Day bandwagon, and nothing irritated Anna Jarvis more. In her eyes, Mother's Day was a day to go home and spend with your mom. Plain and simple. Anything more than that, she felt, was sacrilege and she grew more and more adamant about this as the years passed. She organized boycotts and public demonstrations and she was even arrested once or twice for disturbing the peace after crashing trade shows touting Mother's Day gifts. Anna fought the commercialization of Mother's Day with every last penny of her rather large inheritance, and she died broke and probably insane in 1948 at a Philadelphia sanitarium.
But this is what we do, no? We turn holidays into shopping events. Anna Jarvis, I imagine, might not be very fond of me, either. I write about all these holidays and offer all kinds of ways to spend your money with Convivio Bookworks, too. And while I'm not trying to get you to buy a bunch of unnecessary plastic objects or other impersonal factory-produced goods, I do still encourage you to buy things. I think, personally, that it's a bit better in that what we offer are artisan-made goods that are authentic to their original regions and mostly handmade… but still, I'm sure Convivio Bookworks would be on Anna Jarvis's hit list, were she around today. She would not be pleased.
Nowadays, Mother's Day is the third biggest holiday for gift giving. Each year, Mother's Day sales account for more greeting cards sold than any other holiday save Christmas and Valentine's Day. It is one of the more impossible days to get a good table at a restaurant. But all that Anna Jarvis asks is that you go pay the mothers in your life a visit on Mother's Day. Nothing more. When you get right down to it, it's the best present.
Image: "There Was an Old Woman Who Lived in a Shoe," an illustration by Joseph Martin Kronheim (for the nursery rhyme about the woman who had so many children she knew not what to do) from My First Picture Book. London & New York: George Routledge and Sons, publisher, circa 1875. [Public domain] via Wikimedia Commons.
A reminder, too, that these mid-May days bring the time known in many parts of Europe as the Days of Cold Sophie and the Ice Saints. Often this is the time of the final frost of the season, or at the very least, a drop in temperature. Read more about Die Eisheiligen by clicking here.