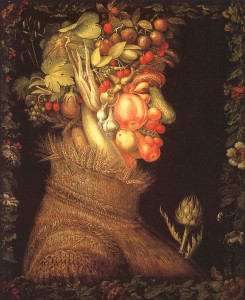 We honor our fathers today, both those we were given and those we have chosen. It is Father's Day in the US. More on that later. First, let's look to the sky, for with this particular pass around the sun, this day also brings the solstice. That solstice moment, when the sun reaches its most northerly point in the sky, comes late tonight, at 11:32 PM here in Lake Worth, which currently is in Eastern Daylight Time. It is now (and again six months later, in December) when the sun appears to stand still (hence solstice, which in Latin breaks down to something along the lines of "sun stand still"). For six months now, the sun has been climbing higher and higher in the sky in the Northern Hemisphere, and now, with the solstice of Midsummer, we reach our longest day. Now the climbing ceases, and in a couple of days, the opposite begins: the days will grow shorter and shorter as the sun sinks lower and lower in the sky each day, until we reach the solstice of Midwinter again in December.
The sun, of course, is not climbing and sinking. The sun is just shining, doing what it does. The climbing and the sinking (and the seasons that result) are thanks to our planet spinning on a tilted axis of about 23.5 degrees, which keeps the northern half of the globe tilted toward the sun for half the year and the southern half tilted toward the sun for the other half of the year. Each day the balance shifts slightly: this is our Constant Rearrange. After this brief couple of days of "sun stand still," we'll begin shaving off a bit of daylight each day, while the Southern Hemisphere daily adds more to its sum of light. These are the beautiful celestial mechanics of our planet and its spinning dance with the sun.
Now, on to Father's Day. My dad, he loved to tell stories, and he'd tell them over and over again, like you were hearing them for the very first time. That used to bug me a bit, when I had less patience, but eventually I came to love that about him, like he knew he wouldn't be around to tell the stories forever, so I came to look at it as instruction: Remember this. You'll have to tell this story for me one day. And so sometimes I repeat stories, too. This next part of today's chapter of the Convivio Book of Days is a reprint of the Father's Day post I wrote in 2018, the year after my dad died, because the fact is days like this are not easy for us all… sometimes we have to face loss and grief and a whole host of things, especially on a day like this, a day like Father's Day. So… here's my story, again, about my dad, who was a bit like a rock star to me, but perhaps most especially when he'd walk into a place and call himself by another name. It's a good story. Here we go:
*    *    *
I couldn't tell you why, but my dad had a pseudonym that he used for things like dinner reservations or those occasions when you'd get to a restaurant and have to wait for a table. "It'll be about 20 minutes. Name please?" "Monte," he'd say, sometimes adding on, "John Monte." Where the name came from I have no idea, and why he needed it is anyone's guess, too. Speaking from experience, I can tell you that "Cutrone" is sometimes not an easy name for folks to say or spell here in the States, so that might be the reason, or it may have had something to do with a calculated disassociation from a more infamous John Cutrone, a Mafioso in Brooklyn who met his untimely end in 1976. Whatever the reason, like an actor or sports star attempting to throw off the paparazzi so he could just have a quiet meal, it was accepted fact that when we went to a restaurant, my dad, the auto mechanic from Valley Stream, was John Monte.
I think about that sometimes when I make dinner reservations or call in to order a pizza. I half expect the name "Monte" to come out of my mouth someday, as I become more and more like my dad as the years pass. A good example: telephones. I hate calling people on the phone and I greet incoming calls with suspicion. This was my dad, too. To this day, my mom calls people up, just to chat. Dad, on the other hand, would announce whenever the phone would ring, "I'm not home." Back then phones had no caller ID; they just rang and you picked up the receiver and said hello and if it was you who picked up the phone and if the person at the other end of the phone line asked for Mr. Cutrone and if you caved, if you said, "Hold on a minute," and motioned to him, Dad would glare at you and then after he got off the phone he'd give you hell. No one ever just called to chat with Dad; they called because they wanted him to help them do something, like fix a roof or move a wall, or because their car battery was dead. It's no wonder he disliked the phone.
Dad worked up until he was almost 90. We worked at the same university, and sometimes I'd call his extension, usually because I needed something, and sometimes just to say hello. I'd dial 7-2295, and if he didn't pick up in two rings, I knew he wasn't at his desk. But when he did pick up, he'd answer with a somewhat singsongy hello, where the first syllable went up as the second syllable went lower. And then I'd say hello, and then he'd say what he always said when we were at work: "Hi guy." He never said this at home, just at work. It's what he said to all the guys who worked with him, and at work, I was just one of the guys, which I liked. The guys who worked with him thought he was in his 60s, maybe 70s. He certainly did not look like he was 89. It was probably a decade or two that Dad would tell his fellow workers, if they asked how old he was, that he was 65. Sometimes that's just how Dad was. He'd tell you what he thought you wanted to hear. That he was 65. That he felt fine. That his name was John Monte.
It's our second Father's Day without him. Days like Father's Day are never easy when your dad is no longer here to wish a happy Father's Day to. But we'll gather all the same, my mom and my sister and Seth and me, and we will eat together. At the table, I will sit in Dad's seat, because this is what I do now. I've done it since the day he died, and it felt odd then, and sometimes still does, but I know I am meant to sit there, and that I am meant to remind everyone that whenever we wished Dad a happy Father's Day he'd always reply, "You mean Jack Ass Day," and we will laugh. His father, Grandpa Cutrone, taught him that, and all my uncles said it, too. This year will be not as bad as the year before. Each year, some measure of sadness is replaced by a greater measure of… not sadness.
In Italy, Father's Day is celebrated on the 19th of March: St. Joseph's Day, and there is something particularly beautiful about that, as we celebrate a saint who cared for his family, protected them, provided for them, taught his son good, practical things. It is a perfectly logical day to celebrate all fathers, those we were given and those we have chosen. It certainly was the model that my dad followed. Perhaps if we celebrated on that day, too, when we wished Dad a happy Father's Day, he would have simply said, "Thanks."
Image: Summer by Giuseppe Arcimboldo. Oil on canvas, 1573 [Public domain] via Wikimedia Commons.