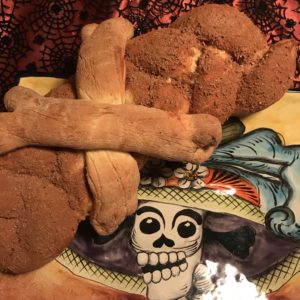 As the story goes, when the great American songwriter Stephen Foster left this earth in January of 1864, a scrap of paper was found in his pocket. On it, he had written five words: Dear friends and gentle hearts. They are the last of his words that we have. Of course, not all Stephen Foster's lyrics have proven politically correct, but then again, an awful lot has changed in the world since 1864, and I think you'd be hard-pressed to find, even today, a person who is not moved by at least one Stephen Foster tune or another. Mr. Foster understood longing, and he understood melancholy, and we feel still what he felt then. That is part of the universality of the human experience, and why those five words written on a scrap of paper and stuffed into his pocket have such resonance. Especially now, during these autumnal days when we remember our beloved dead. It is the time of year when our thoughts burrow beneath the earth, just as some animals do, and just as trees now shift their growth toward roots. Firm foundations. We are connected to our ancestors, to our friends and family who have gone before us. We are here because they were here. The tree growing both above and below the earth. The circle that remains unbroken.
This, when you get right down to it, is what these mysterious autumnal days are all about. This is the root of Hallowe'en and its welcoming of All Hallows Day on November 1 and All Souls Day on November 2. These are the Days of the Dead. And while we never stop missing the ones who leave before we do, the thing to remember is that these days are meant to hold joy as well as sorrow. We remember those who have gone, we welcome them back, we keep them close at heart and we keep the channels open, in whatever form fits your belief system. It is not a religious or a secular thing so much as a time of putting things back together: remembering in its purest sense (re-membering: putting the members together again).
The days have been busy. I am sorry for not writing sooner, but I am writing now, on this late night of Día de los Muertos, this Festa di Morti. How two guys who take Stay at Home recommendations about as seriously as is possible (we rarely venture anywhere these days) can be so busy is beyond me, yet we are. But my mom and sister came up for a socially distant dinner on Hallowe'en, and then I taught a Calavera Prints virtual workshop for our local Día de Muertos celebration on Sunday, and here we are today. Earlier this evening, I made pan de muertos: a delicious cinnamon and anise bread, and I got Seth out for a stroll through Hillcrest Cemetery in West Palm Beach just before night fell. No big community celebrations this year, no Dia de Muertos Street Fairs, and we're so wistful for those wonderful events. But that's ok. As folks are saying lately: we stay apart now so when we come together again, no one is missing.
A few items of the nota bene sort: Your Convivio Book of Days calendar for November is drastically late. But it will come. And won't you join me Wednesday at 3 PM Eastern for Book Arts 101? This one is the last in a trilogy of Book Arts 101 broadcasts devoted to the mysteries of autumn, and it will focus on Día de los Muertos. It's a Zoom event that you'll have to pre-register for. Sign up here. If you miss the live broadcast, don't worry, you'll find the video at the Vimeo Channel of the Jaffe Center for Book Arts soon after the broadcast is done.
Finally, our Autumn Sale continues: $10 off when you spend $75, plus free domestic shipping… that comes to a total of $18.50 off your order. Shop here and use discount code STREETFAIR when you check out. Or spend $50 and we'll give you free domestic shipping with no discount code required. Shop our traditional artesanías mexicanas for Day of the Dead, traditional advent calendars from Germany, Christmas artisan goods from Sweden and Germany and Italy, Shaker herbs and teas and soaps, and our own letterpress printed books and broadsides, and lots more.
Oh, ok, two more nota bene items: If you did not receive this year's Convivio Dispatch for Hallowe'en and would like to read it, here it is: just click here. It is one of my favorite Dispatches ever. And since I baked a seasonal bread, perhaps you'd like to, too. Here is our family recipe for Pan de Muertos, published in a Convivio Book of Days post in November, 2017 (that year the monthly calendar arrived in a timely fashion). The bread is easy to make, and so delicious. It'll be our breakfast in the morning, before we go cast our votes on Election Day. I'm voting for decency, integrity, and respect.