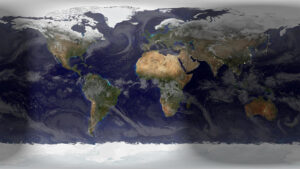 This old earth has reached its moment of balance, of equinox, less than a day ago. Day and night pretty much of equal length now, no matter where on the globe you stand: North Pole, South Pole, Equator, all points between. So much balance.
I have felt not at all balanced, for several weeks now, over situations near and far. Perhaps you are feeling this way, too, what with all that is happening in the world. If you have 30 minutes to spare to maybe fix this imbalance, I have something to share: it's my friend Jane Siberry, with a guided Spring Reset:
I think you'll find her voice calming, balancing; her wisdom and approach balancing, too. For me, it was just what I needed to return to the world again and feel less discord, more accord. It's a good investment of 30 minutes.
John
COME SEE US
We'll be popping up at a couple of local markets and celebrations in the coming weeks:
VINTAGE ROOTS MARKET is the first one, and it's happening Friday and Saturday, March 25 and 26, at Yesteryear Village at the South Florida Fairgrounds. 9 to 4 on Friday, 10 to 4 on Saturday. We'll be there in an outdoor tent with our spring collections of artisan goods for Easter from Germany, Sweden, Poland, and Ukraine, and our Shaker herbal teas and culinary herbs, hand embroidered tea towels from my mom Millie and hand printed towels and other textiles from Kei & Molly Designs, and lots more. It's our first time out in the world again since last Christmas, and we're excited to see you again!
And then on Saturday, April 9, it's Lake Worth's inaugural TACO FIESTA at Bryant Park on the Lake Worth Lagoon from 3 to 10 PM. We'll be there in an outdoor tent with lots of our traditional artesanías mexicanas: artisan goods from Mexico for Dia de Los Muertos and all the year through, hand embroidered Otomi textiles… and we'll bring our spring collections of artisan goods for Easter, too, from Germany, Sweden, Poland, and Ukraine.
SHOP ONLINE at take $10 off your order of $75 on Easter goods and everything else in the shop with discount code BUNNY. You'll get free domestic shipping, too, for a total savings of nearly 20 bucks. I will write more soon about the things we're offering, and especially about the hand painted pysanky eggs from Ukraine, and our friend Kyrylo, who sends those eggs to us. Kyrylo lives there in Lviv, and he sends us news when he can. I want to share his stories with you. We're trying our best to help him out by buying the traditional artisan goods from Ukraine that he sells, and we're going to send him the profits from the sale of those Ukrainian pysanky eggs, too. And you can help, too, by just buying some.
Like I said, I'll write more about that soon. For now, I'm focused on balance and reset, and offer you the same.